You can see and retrieve various information about your sample(s) and the results of the analysis. This article lists the available options.
You can access to the list of available options in tow ways:
i) From the Dashboard, by clicking in the upper right corner of the analysis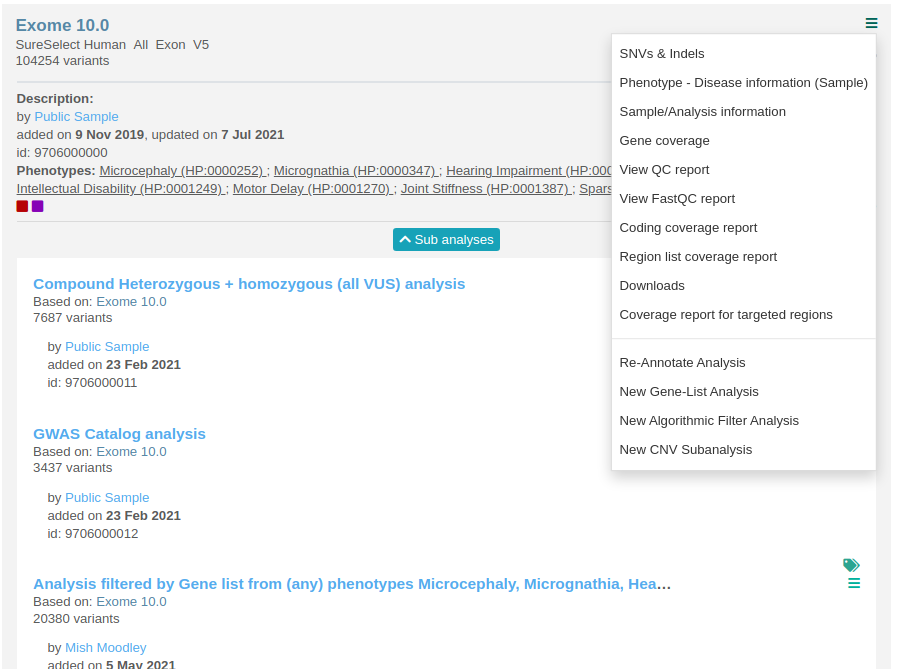 ii) by clicking on the "Analysis Actions" menu of the upper right corner at the variant table page. You can choose among a series of actions that allow you to retrieve information or generate different reports, providing an overview of your results, or further explore the analysis.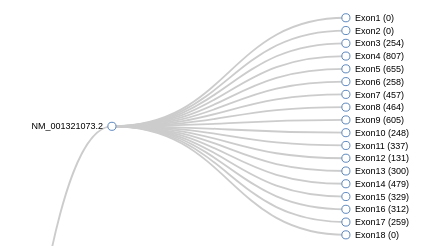 The following options concern the generation of different reports and can be useful when the user needs to check the quality of the sequencing in terms of coverage or retrieve information about the alignment. Please, refer to the article Report files to download for more information.
To execute a sub-analysis from the "Analysis Actions" menu: