VarSome Clinical and VarSome Pro offer 3 ways of creating a new gene list:
Copy and modify an existing gene list
Create a new gene list
Create a gene list from HPO (human phenotype ontology) phenotypes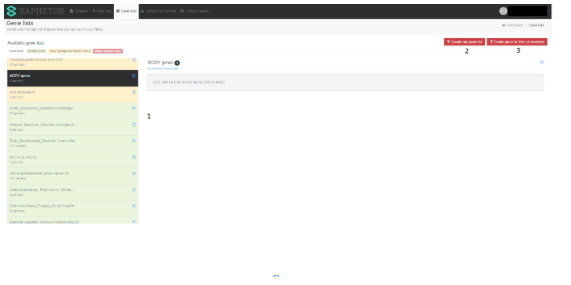 Gene lists can be edited and copied. Clicking on the "Copy" button will make a copy of a gene list.

Genes can be added or removed by clicking on the edit button. Once you have finished editing the gene list, you can save the list with either with the original name or with a new one.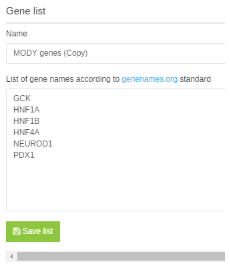 To create a new gene list:
Click on Create new gene list
2. A pop-up form window appears, you just need to write a name for your gene list and copy-paste the list of genes that you want to analyse. Important note: the gene names need to follow the Hugo Gene Nomenclature Committee standard. If the gene names do not follow this rule, you will get an error message after clicking on Save list.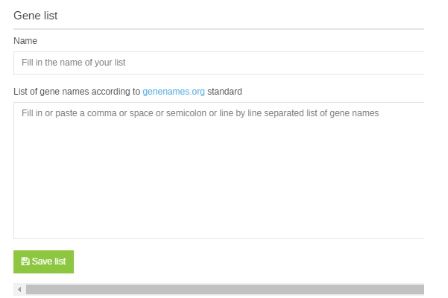 3. Create a gene list from phenotypes
Click on Create gene list from phenotypes
Follow the instructions: