After an analysis is complete, your results are available at the Dashboard. By clicking on the name of your analysis, you will see the Variant Table: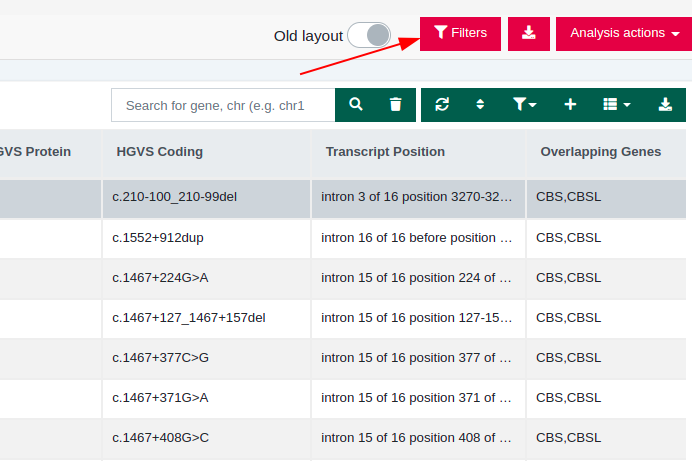 Once you click on the Filters red button, you will get a screen with Dynamic filters: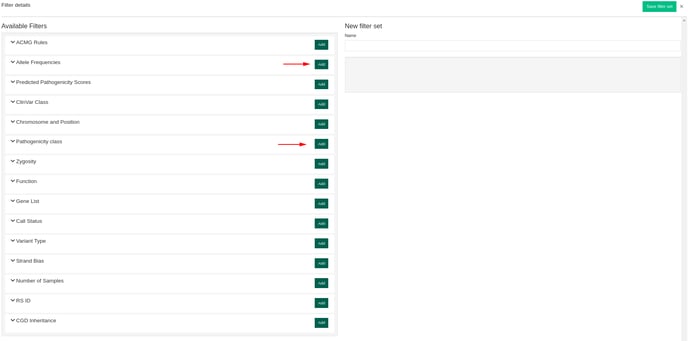 In order to filter for specific categories (e.g. Allele Frequency and Pathogenicity), you could click on the filter icon and then "Create" and a pop-up screen will appear.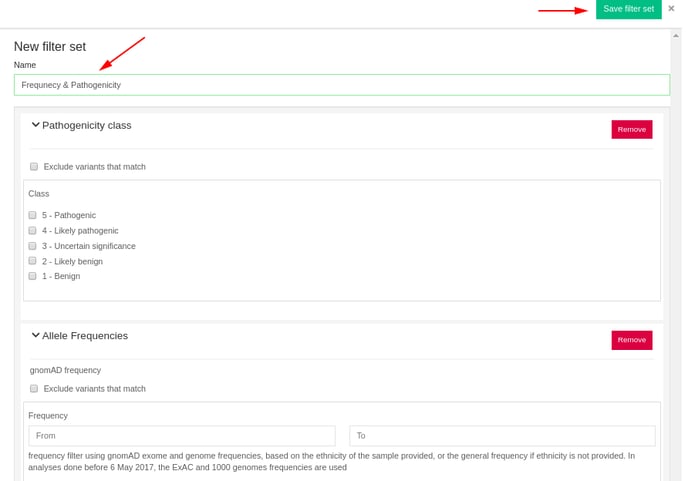 After you have completed a name for the Filter Set you have just created, clicking on "save" will apply the filter set to your results.