If you wish to reuse an existing sample for a single analysis, you could go to Samples page and from the drop-down menu , select "Reuse sample files".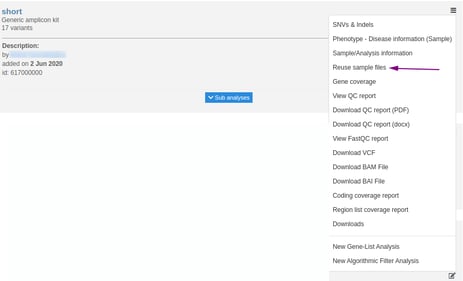 A blue box message in the upper right corner of the page will let you know that the input file(s) of the sample is/are again available for a new analysis and which you can view in the "Upload / view files" page.
You can also use the sample from a previously run multi sample analysis directly in the "Launch new analysis" page, by typing in the "Use existing analysis" field the component sample's name.