Firstly, you could create a gene list from phenotype (or use an existing one from Gene lists). To do so, go to Gene lists and click on the "Create gene list from phenotypes" and follow the instructions.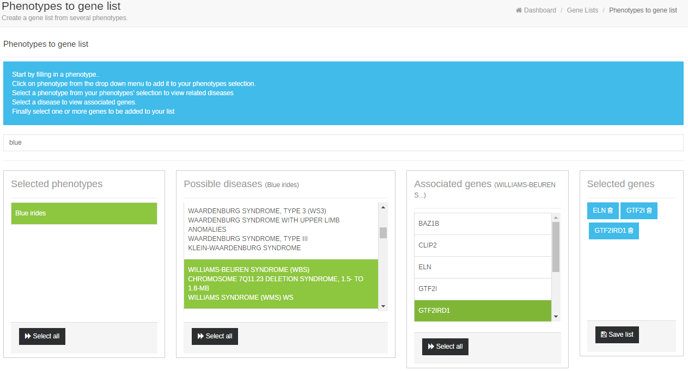 After you have created the gene list, go to the Variant table page of the CNV analysis you performed and click on the filter icon

on the left. Click on "Create" to create a new one and you will see a screen like the one below:

Click to add Gene list filter for the specific phenotype you wish. Fill in the name of the filter set and save it in order to be applied on your analysis.