Explanation of symbols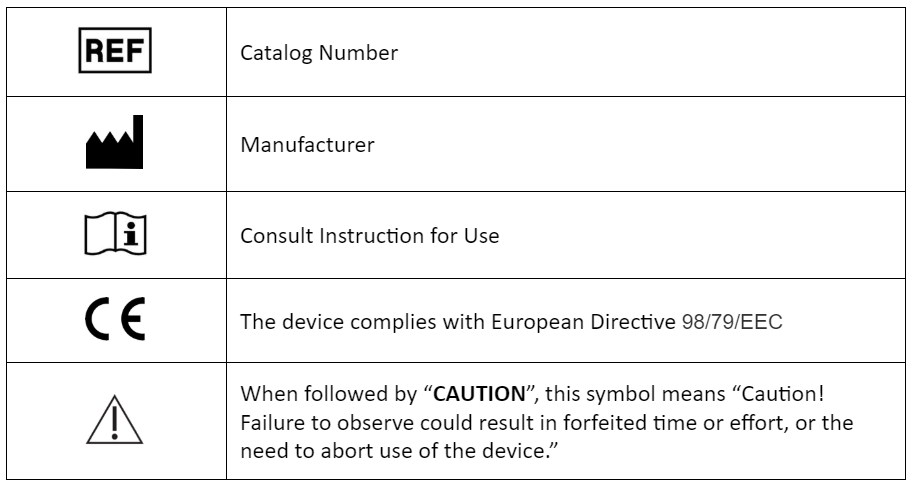 Introduction
This document provides general information and procedure to use VarSome Clinical, available by using the following URL:
⚠ CAUTION These Instructions for Use (IFU) contain important information for the safe use of this product. Please read the entire IFU before using our product.
Documentation editor:
Saphetor SA
EPFL Innovation Park – C
1015 Lausanne
+41 21 552 09 77
Results Validation
We can provide detailed validation results for known individuals whose cells/DNA can be ordered by post here.
The samples should be run through normal laboratory procedures. Then send us the FASTQ files, and we will validate the variants against the Genome in a Bottle (GIAB) data set giving detailed specificity and sensitivity.
Regulatory Information
According to the annex III of the European Directive 98/79/EEC, VarSome Clinical is considered as an In-Vitro Medical device.
The use of VarSome Clinical is subject to the term and conditions provided on our website, please consult them.
To ensure VarSome Clinical constantly meet legal and regulatory requirements, a Quality Management System that complies with the requirements of EN ISO 13485:2012 has been implement and is regularly audit by DNV GL.
VarSome Clinical ISO 13485 certificate can be found in the Annex I.
IFU Identification: DOC19-Instruction for Use
Version: 11.2